ARMRA Colostrum
THE ASK
ARMRA is a leader and innovator in the DTC colostrum market and provides a product that works to protect and strengthen the barriers of the body. We partnered with them for a comprehensive rebrand to evolve their visual systems and better portray the product's key differentiators and benefits.
THE RESULT
As a result of the rebrand, ARMRA grew in revenue from $2.5K per month at the beginning of our partnership to $1MM in the first 4 months of 2022. In additon, the messaging and identity work for the ARMRA website resulted in a 60% increase in conversion rate.
﹡ Won Silver "Campaign" at
The Show 2022
﹡ Won Bronze "Consumer Website" at
The Show 2022
Histology Imagery
Utilizing histology images showing the microscopic anatomy of biological tissues allowed us to visualize the way that Colostrum builds up the body's barriers.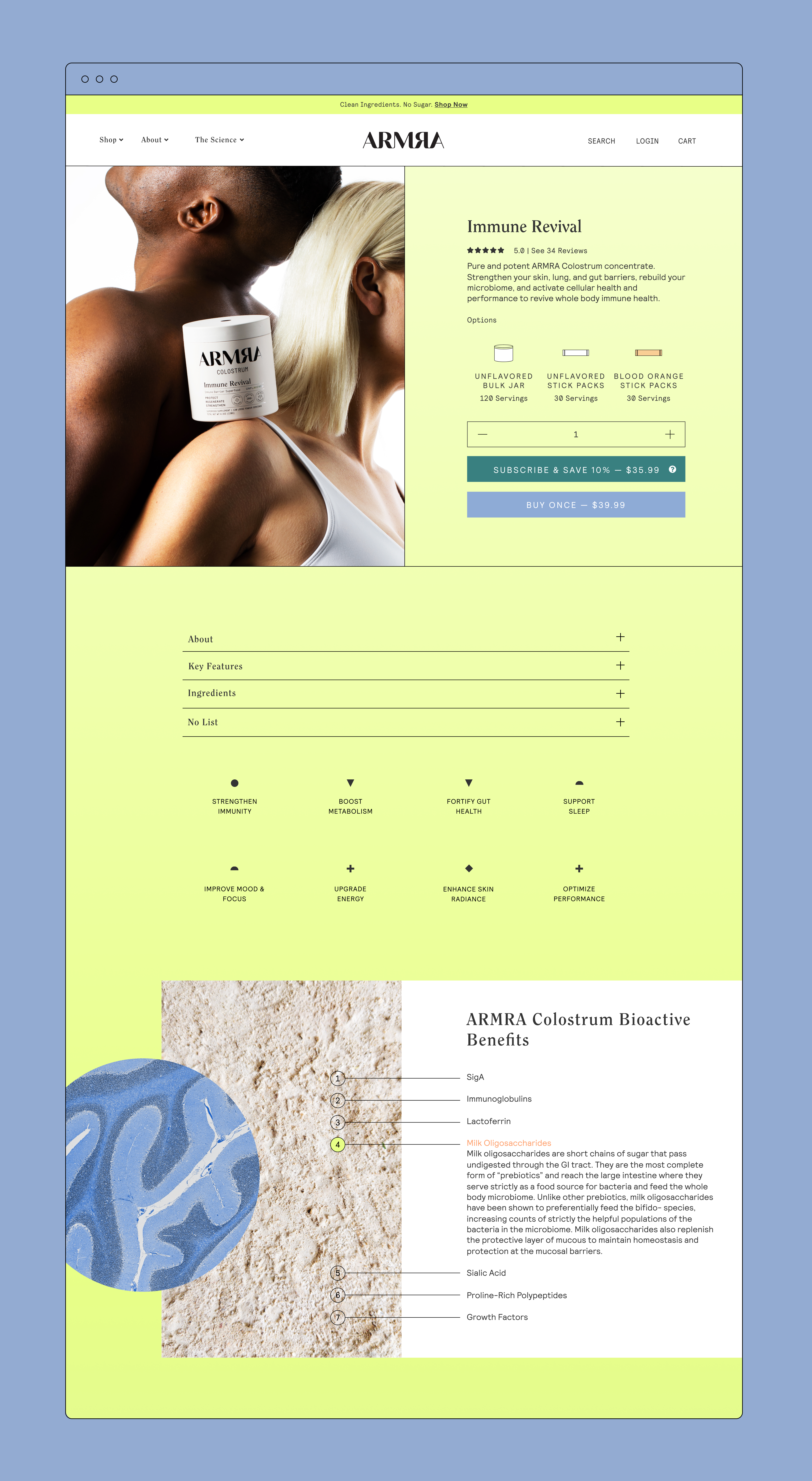 ﹡ CD: Joel Schierloh
﹡ Strategists: Nick McVey, Jenna Frank
﹡ Photo AD: Bethany Schrock,
﹡ Video AD: Joey Hamburger
﹡ Assoc. AD: Kaya Morris
﹡ Designers: Sarah Johnson, Whitney Mckenzie
﹡ Design Intern: Annie France

CREATED @ THE STABLE